Commercial Plumbing Services in Lafayette, LA
Employees bustling about, customers walking in, and your morning cup of joe dripping from the office coffee maker — these are the sights and sounds of the workplace. But what happens when it's not your coffee maker that's dripping, and instead the ceiling? Plumbing problems like this are not only inconveniences and dangers for your employees and customers, but they can also quickly eat into your company's profits when not addressed properly.
Luckily, Matthew's Plumbing provides an encompassing variety of commercial plumbing services in Lafayette, LA. Whether your budding business needs plumbing system design, or your established company needs backflow service and preventative maintenance, Matthew's Plumbing has an experienced team ready to assist you. Continue reading to learn more about our commercial plumbing services, or contact us to schedule a consultation!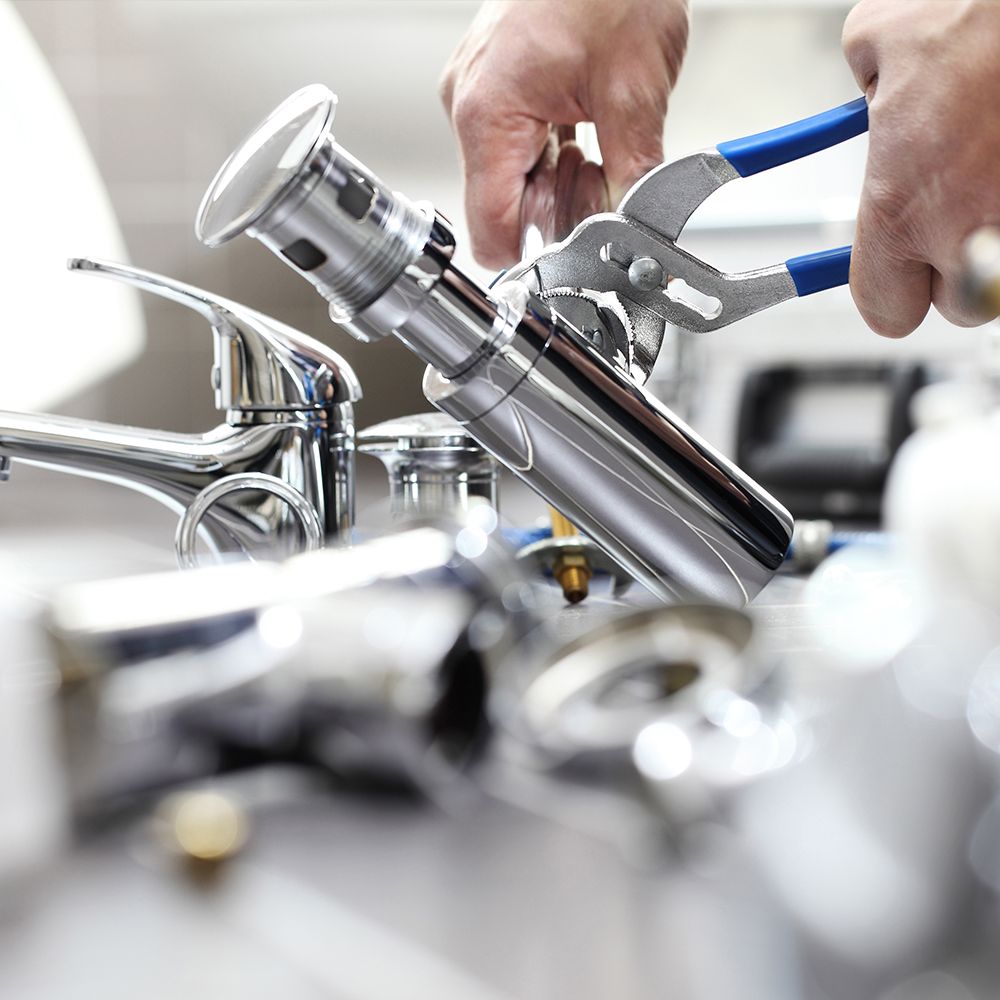 Benefits of Commercial Plumbing Services
As a business owner, you want your workplace operations to run as smoothly as possible. Unfortunately, unexpected plumbing issues can arise and quickly disrupt your business. Rather than letting plumbing problems throw a wrench in your plans, let our wrenches work to fix your troubles and restore your business to maximum functionality and efficiency.
At best, leaks and sewer backups are inconveniences for your employers and customers that reflect poorly on your business. At worst, these issues can actually be hazardous and make your workplace unsafe or unhygienic. Hiring a professional plumbing service is the best way to address these concerns and make sure your business has the plumbing systems in place to properly support itself.
As a bonus, Matthew's Plumbing offers commercial plumbing solutions that can improve your company's bottom line as well. Energy-efficient water heaters and water-conserving faucets are just some of the things we can install to improve the infrastructure of your business. To inquire about these benefits and more, reach out to our team today!
Commercial Services We Provide
Since 2006, Matthew's Plumbing has been committed to providing unparalleled commercial plumbing services in the Lafayette area. These services include:
Plumbing Repair

Plumbing Service and Maintenance

Fitting and Laying Pipes

Indoor & Outdoor Plumbing

Industrial Plumbing

Plumbing System Design

Gas Fitting

Sanitary Plumbing Services

Sewer and Drainage Problems

And More!
What You Can Expect
Matthew's Plumbing offers comprehensive commercial plumbing services with your business needs at the forefront of our priorities. We understand that your business is a complex mechanism with many different aspects you need to manage — plumbing doesn't need to be an extra stress factor.
When conducting our commercial plumbing services, we take great care to avoid disrupting your business. The comfort and safety of your employees and customers is always prioritized, so you can rest assured knowing that our team with over 25 years of experience is handling the job properly. It's important to us that we perform our job correctly the first time, and we guarantee your complete satisfaction with our work.
Why Choose Matthew's Plumbing?
As a local, veteran-owned, and family-run business, Matthew's Plumbing is able to offer personalized services and affordable prices that larger plumbing companies simply can't match. We've gotten our hands dirty in this industry for decades, so there is no job that's too big or too small for us to handle.
The best way to experience the advantages of our commercial plumbing services is to try them for your own business! However, if you need more reassurance about the high quality of work we provide, feel free to check out our customer testimonials!